Without rigorous pre-campaign launch testing, it's inevitable that you'll experience delays, user complaints, unhappy teams, and lost revenue as you try to "make good" on errors that could have been avoided before campaign launch.
But as you know, third-party display and video creatives can also be updated after campaign launch, leading to issues like:
Creative swapped to a non-approved creative
New non-approved creative added to rotation
Non-compliant tracking pixels added
New HTTPS issues
Monitoring tags changed to blocking tags
Duration of video changed
Audio volume issues with new creative
Issues like these lead to a poor user experience and potential reporting discrepancies.
Campaign monitoring checks if creatives are updated or changed mid-campaign, you'll be notified so you can ensure every ad is meeting specs and remaining compliant throughout the entirety of the campaign.
Instead of discovering an issue at the end of a campaign, Advalidation alerts you if the creative is updated mid-campaign so you can take action immediately.
How to enable ongoing creative monitoring
Creative monitoring is an add-on to your existing Advalidation plan. Reach out to us for up-to-date pricing.
Once activated in your account, you can enable creative monitoring on a campaign-by-campaign basis.
Select the campaign
Click the monitoring toggle in the upper right corner of the creative list view

Enter the date the campaign should be monitored until
Select the assignee from the drop-down options
New issues will be assigned to the assignee as they occur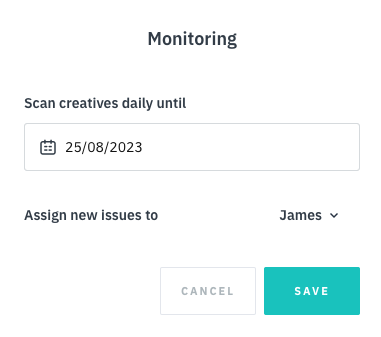 Once activated a green monitoring badge will indicate that monitoring is activated with no new issues.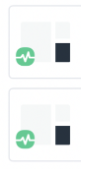 Changing monitoring settings
Click the monitoring toggle to deactivate campaign monitoring
Click the date to the left of the monitoring toggle to change the end date or assignee

Monitored Campaigns email notification set up