Once your account is created and set up, creating new campaigns couldn't be easier.
Select Campaigns
Click New Campaign

Enter Campaign Name
Select Specification
Click Create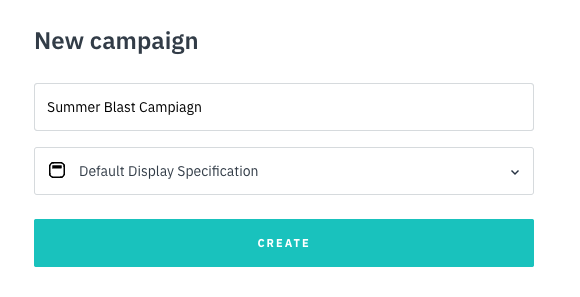 Next, Upload your creative assets
Drop your creatives or browse for them on your computer
Upload any of the following formats
JPG
GIF
PNG
ZIP
TXT
XLS
XLSX
Or copy and paste tags directly.
Once uploaded, the creatives will automatically be scanned and checked against the selected specifications.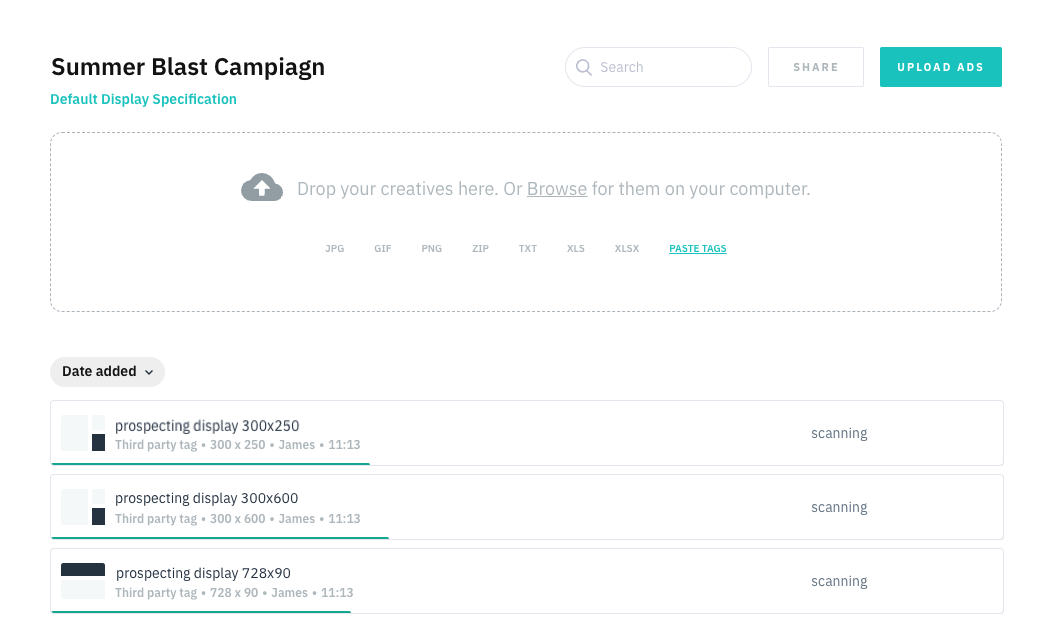 Once complete the QC results will be available highlighting any issues with the creatives.